August 25, 2014
(Source: ricordoeccome, via forgottenbones)
August 24, 2014
August 24, 2014
VANGELO
(via love-frasca-stuff)
August 19, 2014
Ozzy
(via forgottenbones)
August 12, 2014
Goodbye
(Source: gh-05-t, via scarligamerluss)
August 5, 2014
"Vivere è una caduta orizzontale"
—
Jean Cocteau (via magiadelsogno)
L'immenso xkcd: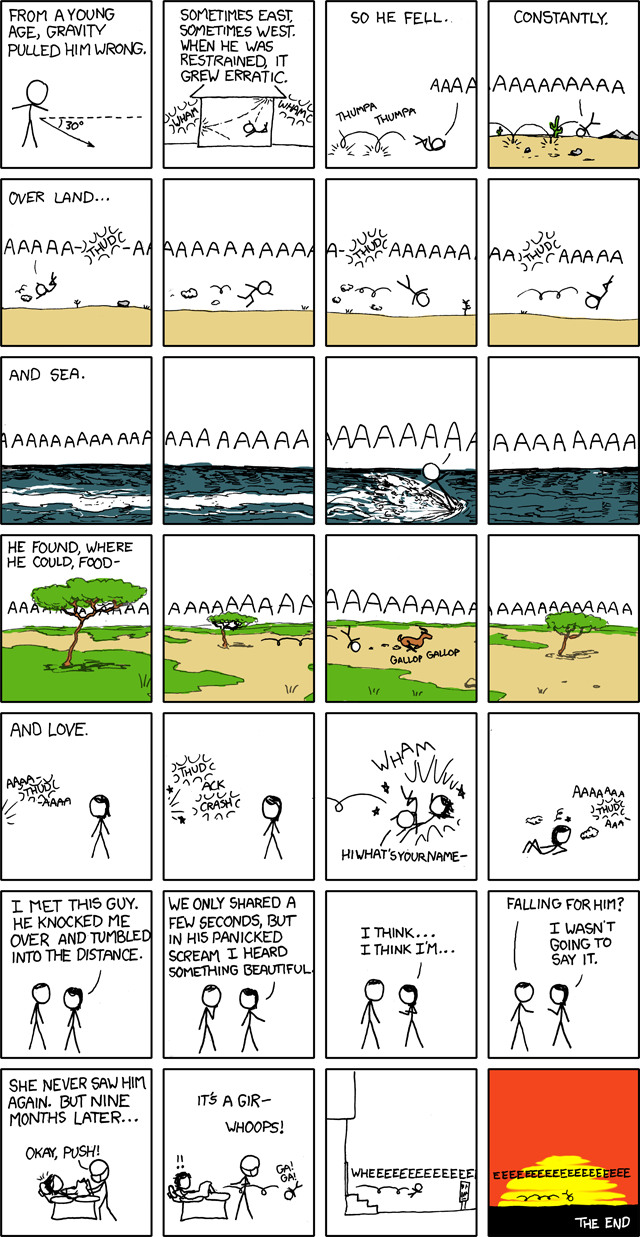 (via
anonpeggioredelmondo
)
(via anonpeggioredelmondo)
July 27, 2014
Anonymous said: Le volevo porre una domanda, anzi due. Quali differenze ci sono tra gli effetti delle droghe leggere e dell'alcool sul corpo, parlo in termini di dipendenza. E poi lei è pro o contro la legalizzazione della cannabis?
Per non intasare l'internet sarò breve: la marijuana non dà nessun tipo di dipendenza fisica e psicologica, sebbene un consumatore massiccio e abituale dopo alcuni anni potrebbe sviluppare problemi respiratori legati all'assunzione tramite combustione e problemi di schizofrenia.
È stata sfatata la teoria della Droga di Passaggio e chi fuma marijuana non picchia e rapina le vecchiette in carrozzina, a meno che non sia una testa di cazzo indipendentemente dalla canna.

L'alcol dà dipendenza prima psicologica poi fisica, ti distrugge l'organismo e la vita ed è proprio una bella merda.

La marijuana è illegale, l'alcol no.

E S A T T A M E N T E
Lui non lo sa ma io a kon-igi gli voglio bene.
July 27, 2014
July 26, 2014
this is what YOU did…….. but yet I am to blame
(via futurerovine)
July 24, 2014
UN Human Rights Council States vote on resolution establishing independent Commission of Inquiry for #OPT & #Gaza (via Twitter / UNGeneva: UN Human Rights Council States …)

Finiremo tra gli ignavi.